Job websites serve as the digital equivalent of classified ads by aggregating and listing available telecommuting and local openings. With millions of postings and additional tools like career coaching, resume customization, and blog entries full of helpful ideas, using a job website is one of the best and most effective ways to search for and apply to dozens of possibilities.
We sifted through more than two dozen options to find the best employment websites to start your search before settling on the top ten. The number of listings on each site, the ease of use, the pricing, the sophisticated features, the industries and experience levels served, and the reputation all played a role in our decision.
Naukri
Info Edge's subsidiary is Naukri.com. It is an internet-based organisation based in India. Naukri.com was the first online platform in India to provide jobs after its launch in March 1997.
At the moment, it is the most important job provider in India. It is also the best job search app in India. Every day, over 20,000 people upload their resumes and CVs to Naukri.
naukri.com is used by both Indian and multinational corporations to hire employees. This is also the best job posting site in India for employers.
To access the millions of jobs available on Naukri, you can register on the website and download the app on your smartphone.
indeed
Indeed was founded in 2004 with a simple goal in mind: to assist people in finding work. It is now the world's largest job website, with over 250 million monthly users and nearly ten new job listings added every second. Indeed was chosen as the best overall job website due to its size, the number of industries and lifestyles catered to, and its unrivalled update frequency.
Indeed publishes job listings for job seekers in every industry, at every level (from entry-level to executive), and in every lifestyle (freelance, part-time, internship, full-time). Candidates can search for jobs by job title and location, salary range, date posted, and level of experience.
Indeed is completely free for job seekers, and there is no need to create an account. Signing up for an account, on the other hand, will allow you to receive email alerts when new jobs are posted, upload your resume to expedite the application process, and receive messages from recruiters and prospective employers. Indeed also has a salary information section and a company reviews section where you can read candid opinions on prospective employers before applying for a position or accepting an offer. Indeed's interface is user-friendly and designed to make your job search go as quickly as possible.
LinkedIn
­­­­
LinkedIn was founded in 2003 and has since grown to become the world's largest professional networking platform, with 810 million registered users from all over the world and across all industries. LinkedIn is a database of open positions, a digital resume platform, and a social networking tool all rolled into one. LinkedIn, unlike most other job sites, allows you to add recruiters and other people of interest to your virtual network, making it the best website for connecting directly with recruiters.
Because your LinkedIn profile serves as a public digital resume and portfolio and is sent to recruiters once you've applied for a position, it's critical to invest the time and effort to ensure it's detailed, accurate, and search-engine optimized.
It is free to create a LinkedIn profile and identification of opportunities, but LinkedIn also offers a premium membership application that allows you to see who has seen as your profile and detailed information about who has viewed your profile. insights on the other applicants who applied for the listings you're interested in, and the ability to send messages to people you haven't yet connected with.
Once your LinkedIn profile is complete, you can use it to apply for open positions and send connection requests (similar to Facebook friend requests) to expand your professional network. Recruiters may contact you directly about applying for specific opportunities if your profile is well-optimized for search.
Getwork
Getwork by LinkUp was founded more than 20 years ago and employs proprietary technology to scrape the web for newly posted job listings, resulting in a higher quality database and a better search experience for job seekers. Getwork's job postings are updated every day, making it the best option for those who want to be the first to apply to newly listed opportunities.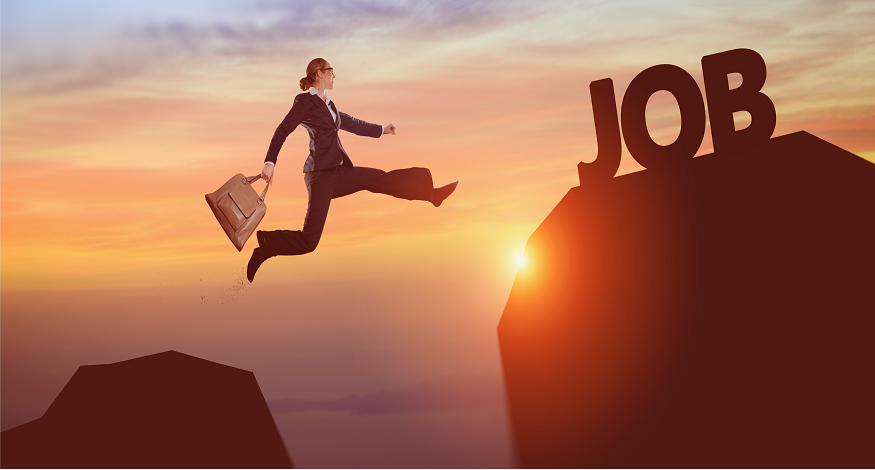 Getwork updates job listings in dozens of industries, including education, finance, healthcare, law, marketing, and technology. The site is free to use, and job seekers can browse all available opportunities without creating an account. An account login, on the other hand, allows users to save job listings for later, sign up for job alert email notifications, and so on.
flexjobs
Sara Sutton founded FlexJobs in 2007 after becoming frustrated with the difficulty of finding legitimate, flexible, work-from-home opportunities. Since its inception, it has grown to become the largest site for hand-screened remote jobs, with over 30,000 active listings from nearly 6,000 companies worldwide. FlexJobs was the obvious choice for the best website for finding remote jobs due to its clear dedication to and specialisation in remote opportunities.
Members of FlexJob have access to professionally vetted listings in over 50 categories ranging from entry-level to executive. Members can also take advantage of exclusive discounts and deals on products and services such as Intuit QuickBooks, Dell laptops, and professional career coaching.
To apply to listings and unlock member savings, FlexJobs charges $9.95 for a one-week membership, $24.95 for a one-month membership, $39.95 for a three-month membership, and $64.95 for a year-long membership. FlexJobs uses the proceeds from its subscription model to conduct the necessary research for each opportunity that it adds to its database. This ensures that every FlexJobs listing is genuine, providing job seekers with peace of mind and a safer experience. Furthermore, if you are dissatisfied for any reason, FlexJobs will refund your subscription fee within 7 days.
FlexJobs' scam-free, ad-free environment has resulted in job seekers saving valuable time and energy. Those looking for opportunities without committing to a monthly membership can visit FlexJobs' sister site, Remote.co, which is free but contains far fewer opportunities.
sngajob
Snagajob has been connecting hourly employees to local positions since its inception in 2000 and has grown to become the leading online hourly work marketplace. We chose Snagajob as the best site for hourly job seekers due to the number of listings and easy-to-use interface, with 100 million registered job seekers and 700,000 employer locations.
Snagajob primarily advertises hourly positions in healthcare, customer service, hospitality, retail sales, security, and food delivery. Job seekers can search for part-time or full-time positions, with the option of filtering listings by "Urgently Hiring."
To apply for any open position on Snagajob, simply click the "Apply Now" button on the page, and you'll be redirected to the company's website. You can also apply for jobs on Snagajob. After you've registered, you can choose to receive email notifications when new job listings that match your interests become available. You can also add a short bio, a photo of yourself, your availability, previous experience, education, and references to your profile. For job seekers, Snagajob is completely free to use